Easil has two main sections: Templates and Workspace.
Templates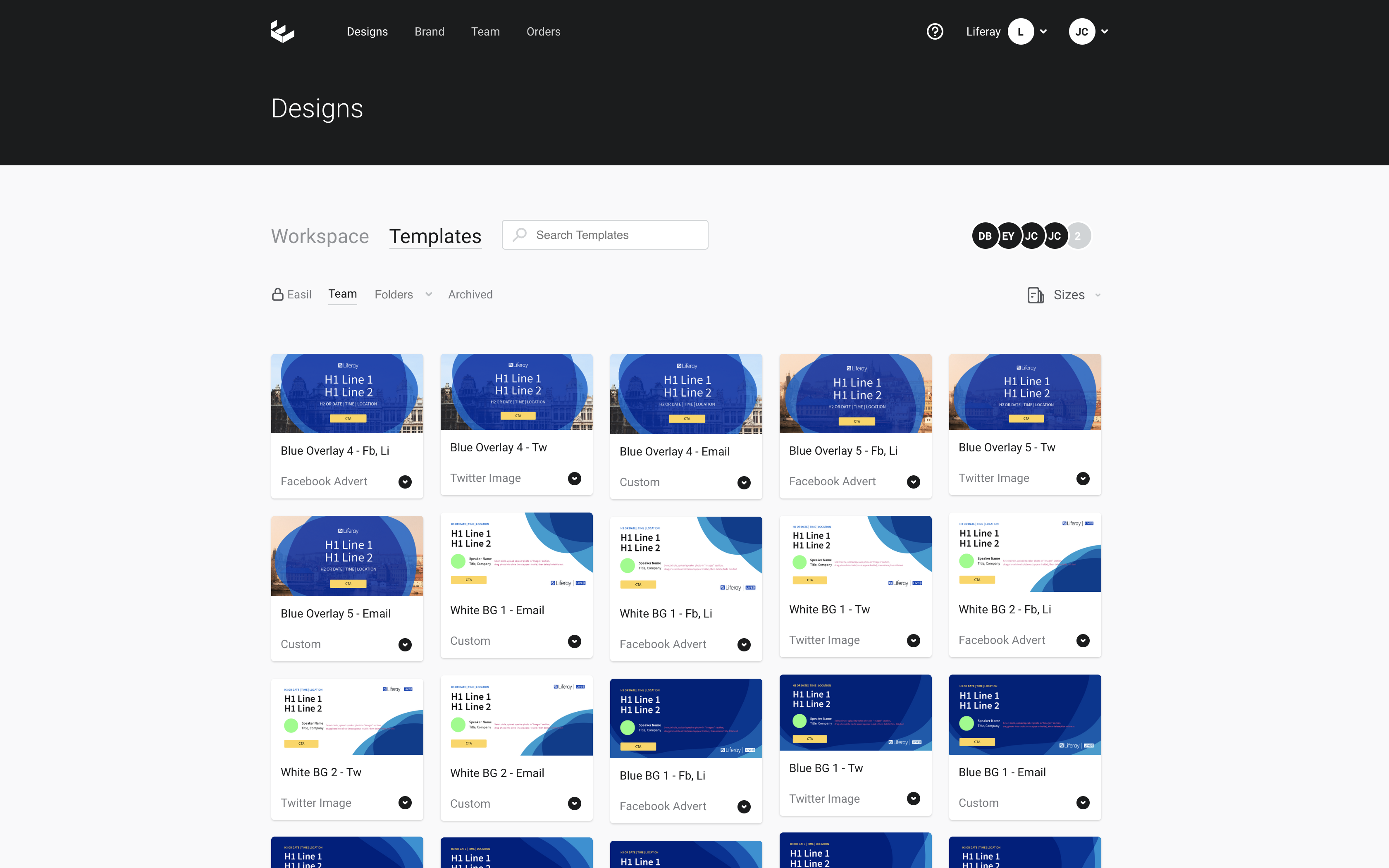 This is your starting point for each project. Here you will find a library of all current Liferay-branded templates. You can also search by tag or image size.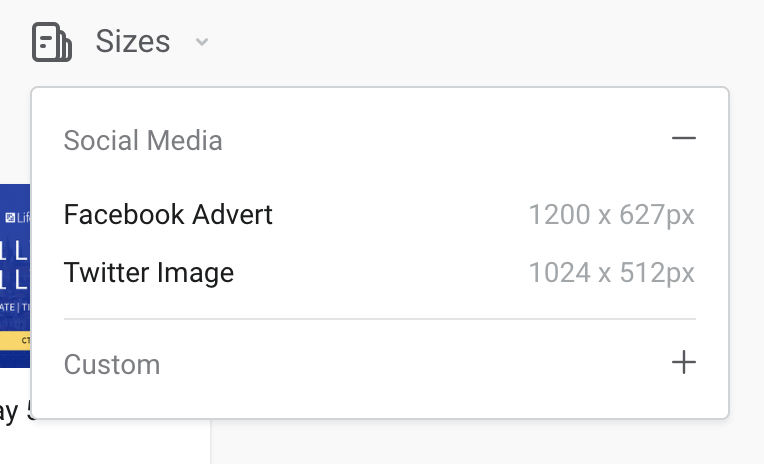 You can filter your view by selecting a size from the dropdown on the right. Available sizes:
Facebook, LinkedIn - 1200 x 627
Twitter - 1024 x 512
Email (displayed as "Custom") - 568 x 300
Each Liferay-branded template has several variations, known as Pages. They include things like: co-branded logos, CTA buttons, speaker headshot circles, etc.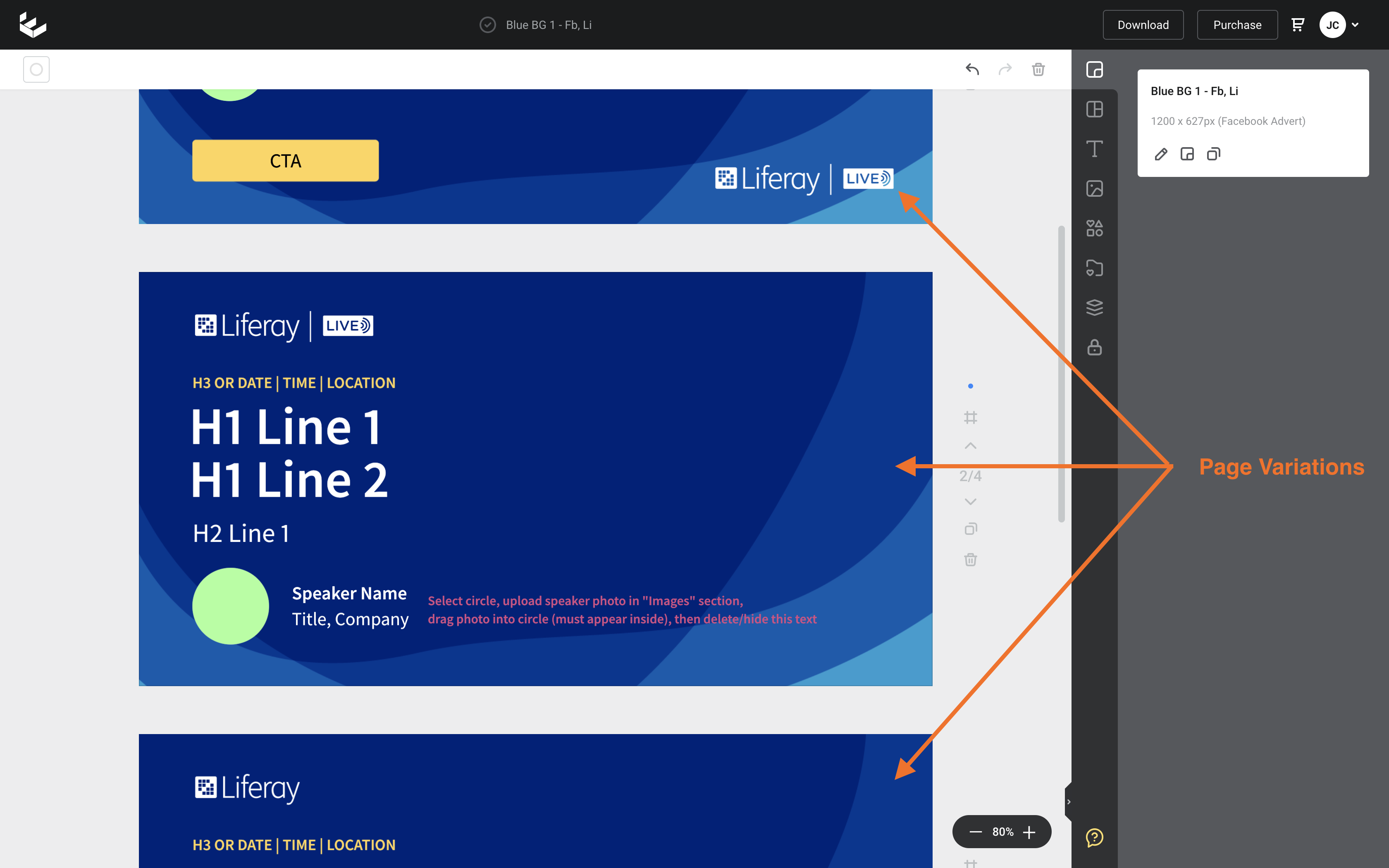 Workspace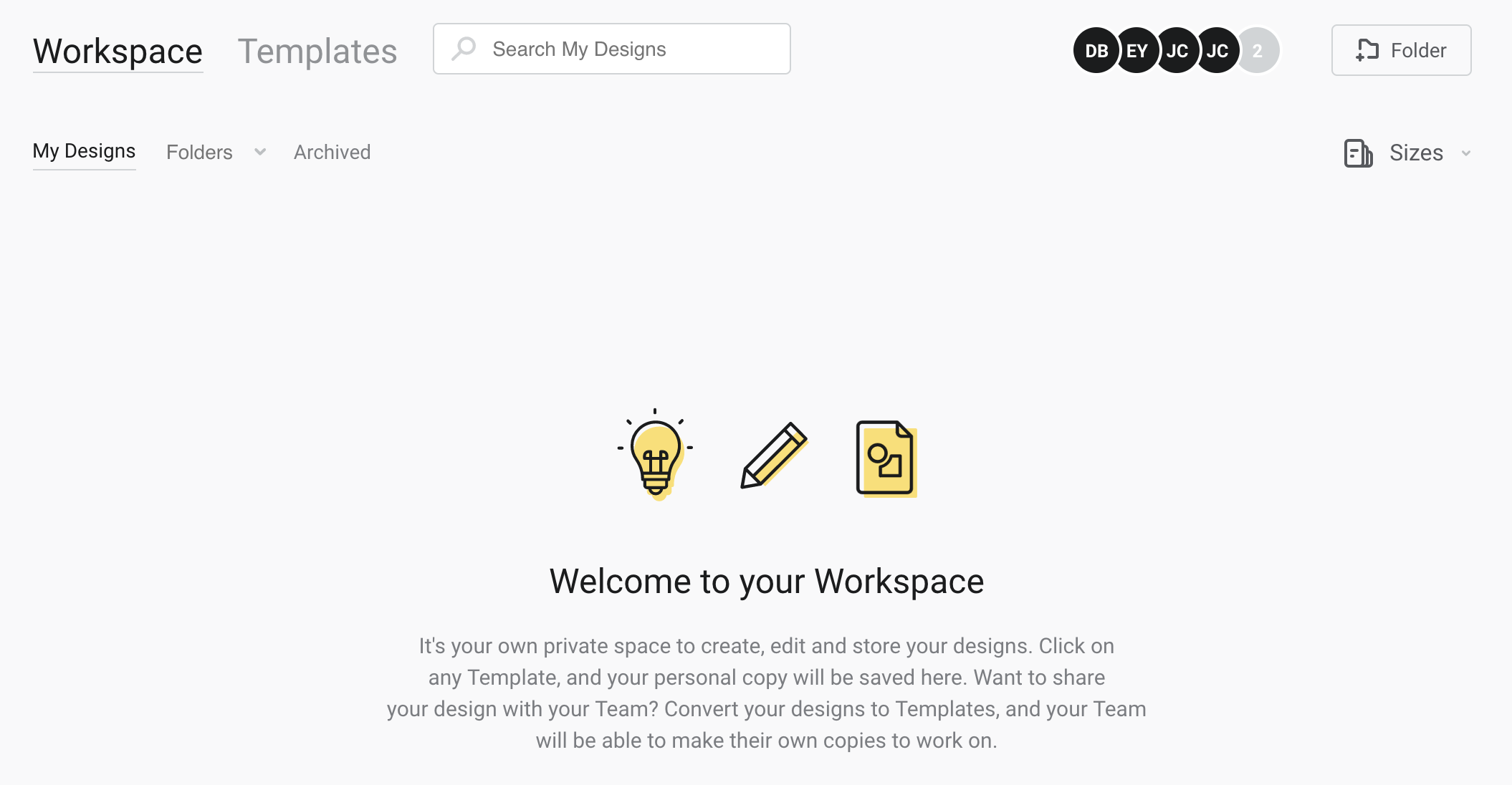 This is your own personal space to work on specific designs and store previous ones. Any templates that you click on in the Templates section will automatically open as copies in your Workspace.